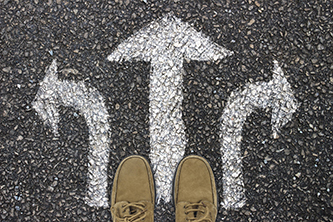 Why the client needed help:
In this engagement, a number of financial issues (i.e., incorrect revenue recognition, job costing, bad financial data, out-of-control overhead, etc.) had caused the company to find itself in a deep hole, heading towards bankruptcy - and the owner would also lose his house, which was bank collateral. MyCFO was brought in to turn around the company and set it on a long-term course to profitability and success.
Our client, a construction contractor, had purchased a business which he subsequently found the previous owners had provided dubious sales and other financial data. The company's financial staff used different systems internally, thus producing inconsistent and inaccurate financial data.
Expenses were far beyond industry norms in certain categories, especially on overhead. On the sales side, deposits for jobs were recognized as revenue, and eventually used to fund other customers' projects; bother were severe errors that exacerbated problems. It didn't take long before a cash flow crisis arose and become increasingly severe.
Further, the prior company had a somewhat poor reputation, which required significant rebranding and related marketing expenditures.
A major issue was debt management. The owner had taken out two loans, including a term loan to buy the business and a working capital line of credit. Both were in violation of the loan agreements' covenants and conditions. The owner was on the verge of losing his house, which was provided as collateral with his continuing guaranty on the loans.
Further, due to the cash flow crisis, the owner had maxed out his American Express card. The company's largest vendor was also demanding payment on accounts payable that were far in arrears.
At the rate the business was going, it wouldn't have been long until full collapse.
MyCFO's work:
A critical item at the onset was bank negotiations, allowing for relaxed terms until the company got back on its feet, so that the working capital line could remain in place.
In addition, MyCFO negotiated acceptable payment terms with vendors, especially the largest, which allowed continued product procurement.
Detailed job costing systems were established. This is a method of calculating the actual costs and revenues by "job," allowing for profitability projections and reporting per job.
Expense controls were established. To help our client manage them more effectively, MyCFO set up a "financial dashboard" which is a management tool that helps to track and analyze "key performance indicators (KPIs) to monitor financial health. This allowed the client to track expenses, sales and profit, then make appropriate financial decisions.
Another investor was brought in to raise cash for working capital needs. MyCFO negotiated terms and worked with an attorney to make certain the buy-in agreement was appropriate.
Results:
This engagement spanned about two and one-half years. The first nine months were spent identifying and then resolving the key near-term issues, helping to keep the company afloat. The next phase was building staff and systems for long-term success. The last phase was transitioning MyCFO's management to the company's internal management and staff, so that the company could safely provide for itself over a prosperous future.
Need help?
Whether your business is in a dire financial position or simply wants to increase cash flow and profitability, MyCFO can help. Contact us today!