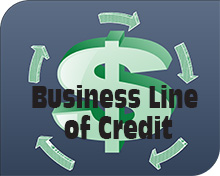 Remedying a wasteful Bank Line of Credit:
Through our "Day-to-Day Management Services," MyCFO can handle every element of financial management, from ideas to ensure cash-on-hand for payroll obligations to designing financial strategies to grow your company. In this recent engagement, MyCFO was brought in to remedy a brewing problem in cash flow management that was turning into a potential bank financing catastrophe.
The good news was that our client had a sizable revolving line of credit with a local bank, helping them to finance working capital needs. The bad news was that the line was perpetually maxed-out, which meant that the company was always pushing it's ability to meet payroll, vendor payments and generally all day-to-day cash needs, as well as incurring high interest expenses.
Further, the bank was anxious because the company was making principal payments less and less frequently, make it essentially an "evergreen loan" (vs. the revolving credit line's intent, which was to access money for working capital needs, then pay down the balance, as seasonal changes impacted the business).
The company had inquired about increasing the line of credit but the bank turned them down, saying the company didn't qualify because the bank's ratio forecasting showed that covenants would surely be violated.
To make matters worse, their banker indicated that in order for the line to be renewed the company would need an "annual clean-up" period. This covenant requires a borrower to pay off all balances on any renewable lines of credit and keep them at zero for a specified period of time, e.g., 30 days. Our client knew that this was going to be impossible in the current circumstances.
MyCFO's work:
The client came to MyCFO seeking a solution to their dilemma. Our work included:
Installed an effective forecasting system
Determined cash requirements
Set up efficient accounts payable processing
Expedited accounts receivable turnover
Trained accounting department on new systems
Revised bank reporting processes
Interacted with bank regarding covenants and renewal
Key Benefits:
As a result of MyCFO's work, the company had a vastly improved cash management system. The line of credit began to function as intended, as a revolving line that ebbed and flowed with cash flow needs. Of course, this helped with bank relations; the bank has indicated that after some periods of consistent performance under the revised system, they will evaluate a potential increase in the lending limit. Interest expense was also substantially better due to the lower average balance.
Need help?
If this is the day-to-day support level that you need, contact us today! Download our one-sheet brochure here.